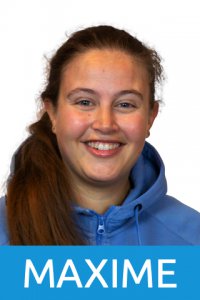 'Seeking for a fun and active activity during autumn school break? Then our holiday course is the perfect fit! You and or your kids will have a lesson three days in a row on the same time every day.
You will receive a high discount compared to the price of flexibel lessons when you book a package deal. Terms and conditions >>.
I am exited to meet you at the slopes of SkiDiscovery !
Maxime van Dongen
Ski-teacher
Dates and prices for season 2023-2024 will be online soon.
Schrijf je in voor onze nieuwsbrief en blijf op de hoogte van al onze acties, tips en ander nieuws.