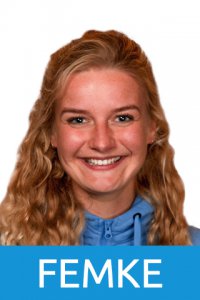 'Do you want the optimal preparation for your springbreak wintersports holiday? Then our Jan/Feb package deal is the perfect deal for you. You'll get a 7 week course of 1 hour lessons on the same day every week with mostly the same teacher. The last lesson takes place in the week prior to springbreak holiday.
You will receive a discount compared to the price of flexibel lessons when you book a package deal. Terms and conditions >>  
The jan/feb course for next season can be booked soon.
I am exited to meet you at the slopes of SkiDiscovery!'' 
Femke Schrauwen
Skiteacher
Data and prices for season 2023-2024 will be online soon.
Schrijf je in voor onze nieuwsbrief en blijf op de hoogte van al onze acties, tips en ander nieuws.